Root Chakra Meditation for Happiness & Abundance
Hi Beauties...
This Root Chakra Guided Meditation is a part of the Personal Development & Self Care for Self-Transformation Course called Chakra Healing for Happiness & Abundance. The course can be taken at The Flourishing School. Enroll in Chakra Healing for Happiness & Abundance Expand, Align and ReAwaken to Your True Purpose with Chakra Healing here!
I decided to offer the meditation to those who would like to participate in one of the Root Chakra meditations offered in the course. I will email you a link with your download.
Info from The Flourishing School...

An exceptional chakra healing and balancing experience is waiting for you.

Healthy, balanced chakras are the foundation of your physical vitality, emotional well-being, and spiritual growth. Chakra Healing for Happiness and Abundance is a remarkably experiential online course to awaken your body's energy system, and move you into alignment, wholeness and healing.
On this journey, you'll receive a new lesson weekly that enables a healthy process for opening healing and balancing the Seven Chakras. We start with the First Chakra, The Root, and each week move into a new chakra leading up to the Seventh Chakra, The Crown. Each Lesson focuses on clearing and balancing each of the Chakras.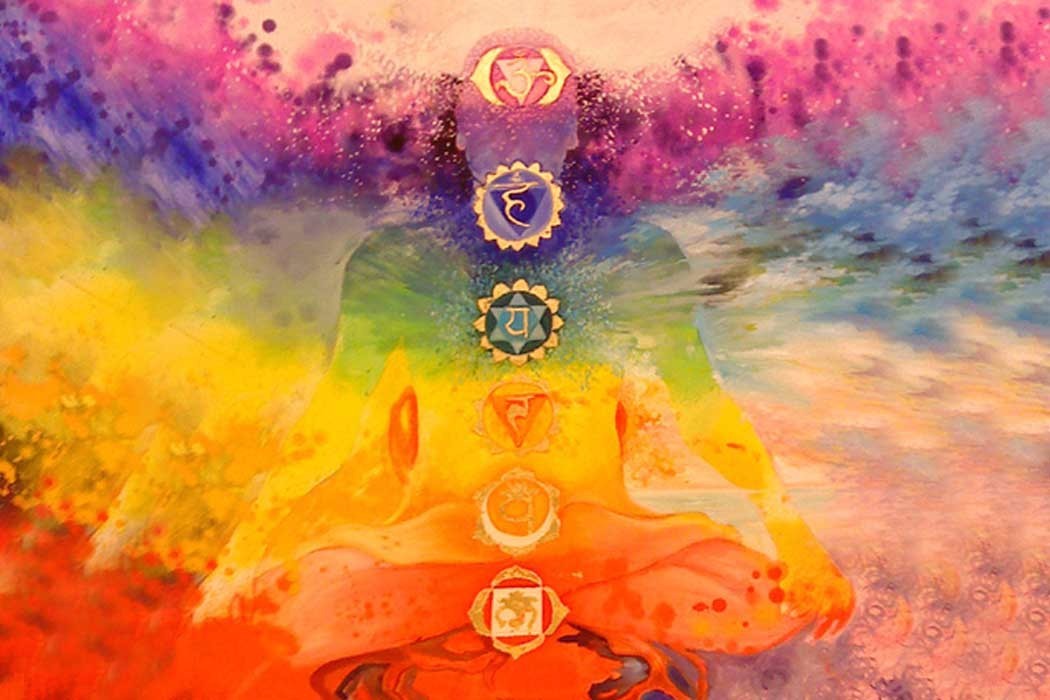 Why Heal Your Chakras?
Chakras are the energetic organs of your body's energy system and are connected to all aspect's of your health. Extending from the base of your spine to the top of the head, these seven spinning vortexes receive, assimilate, integrate and express your energy.
Imbalances in these energy centers manifest as unhealthy behaviors, disease and lack. If you are experiencing limitations, blockages or challenges in your life, in love and in relationships, money, career, or health, one or more of your chakras need to be balanced.
Your chakras not only reflect where you are now, but also have powerful energetic switches to reset the course of your life. The Chakra Healing for Happiness and Abundance course is a systematic approach to flipping these switches on for greater health, wholeness, happiness, and fulfillment in your life.
DO YOU HAVE ANY OF THE FOLLOWING ENERGETIC IMBALANCES?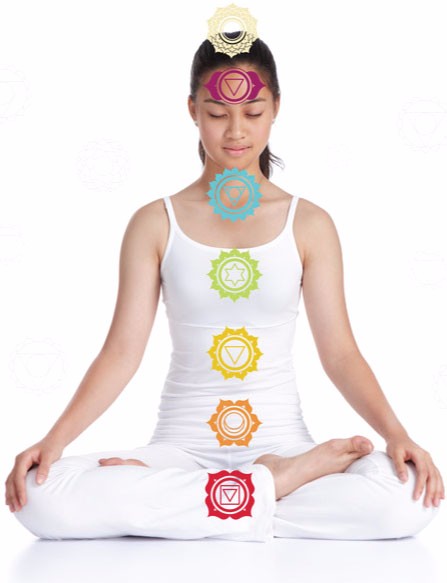 An underlying sense of anxiety, lack of confidence, unhappiness, lack of money, lack of abundance, feeling unsafe and insecure in this world? (root chakra)
Addictive cravings, lack of motivation, can't seem to find the right lover, are you lacking in creativity or a desire for sex. Are you lacking passion in your life? (sacral chakra)
Issues with self-worth, attracting the right career, power, control, leadership, or authority (solar-plexus chakra)
Do you have difficulty trusting others, because you've been hurt in the past? (heart chakra)
Do you have trouble speaking your truth and have you been holding back from expressing yourself? (throat chakra)
Do you feel blocks when it comes to utilizing your intuitive spiritual gifts? Do you struggle with hearing your inner voice, trusting your intuition, hearing the voice of God and or the angels? (third-eye chakra)
Do you ever feel disconnected, alone, or have been diverted from your spiritual path? (crown chakra)
The weekly lessons include an overview of the Chakra (both in text and on audio), an audio Chakra Balancing Meditation and Yoga Asanas for balancing each Chakra. You'll receive a homework assignment for the week, a journal prompt and all the little details you need to heal yourself mind, body, soul and spirit.